Buying property abroad is a jungle. Turn ONLY to us for help! If you do, our services are completely free of charge.
Let us help you find the right property. We know the various areas along the coast, we are aware of the price levels, we have teamed up with the most solid banks and lawyers (both sellers and buyers must have one), we can advise and help you with everything from start to finish – and afterwards! We will help you get your Spanish social security number (a must), give advice on car rentals, excursions and so on when you buy property from us. We can refer you to reliable full-service agencies to help you with rentals and cleaning.
But above all, your viewing trip will be a pleasant and efficient one, so that you also have time to relax while you're here.
Because we are not tied to any particular, major real estate agency, we can work with any broker on the coast and, therefore, have access to ALL properties on the market. These are gathered in a special database that only professional brokers have access to. Everything works a bit differently in Spain, as you will find out.
Here, you will enjoy a free day or two of viewings, during which we will have time to see maybe 6-8 properties. The commission is paid by the seller to the real estate agency that listed the object, which will share that 50/50 with us. But our services will thus not cost you a dime! The only thing we ask is that you use us exclusively. We spend lots of time searching for the right properties for you, and since ALL realtors have access to THE SAME properties, you would just be wasting lots of time if you shop around with several people from different agencies. Stay with us and we will make it happen.
If the lawyer finds something that he deems questionable he will refund the down payment to you. No money changes hands before the lawyer decides that the property as "healthy" and good to go.
IMPORTANT: Make sure you have the fundings in place when you come to view properties. Taking out mortgages in a bank in Spain is much more expensive than in your home country, and can take a long time to achieve. A "loan promise" from your home bank (or cash…) which allows you to act quickly will provide a greater opportunity to bring the price down.
Desirable properties sell quickly. The modern, bright apartment with nice views that you were viewing today will most likely not be around a couple of weeks down the line.
Looking the other hand, a fixer is another story.
The apartments are very often sold fully furnished, sometimes even shampoo and toothbrushes are left behind ? Sheets, plates – everything is usually included. But not always.
A proper "moving out" cleaning is not to be expected, it is not the seller's responsibility like is normally the case in northern Europe. You will most likely have to organize that yourself upon completion of the deal. But Spanish labour is cheap, both cleaners and craftsmen offer great value for money, very reliable and good services.
Your viewings will be completely private; you do not have to compete with other bidders. When we find the property you want, we will help you to make an offer (often a bit lower than the asking price), and when the price has been agreed, you pay a down payment to our lawyer. He can then start doing the comprehensive legal searches, checking every bit of document there is, at all authorities, so that everything is in order.
There – some details for you. Want to know more?
Send me an email: monica@marbellavision.se
Or call me:
Spanish phone +34641680085
Are you a user of WhatsApp, you can also get in touch on the same number.
Follow us on Facebook and Instagram.
Welcome to paradise!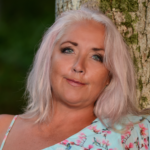 Monica Silverstrand
Independent Buyer's Agent